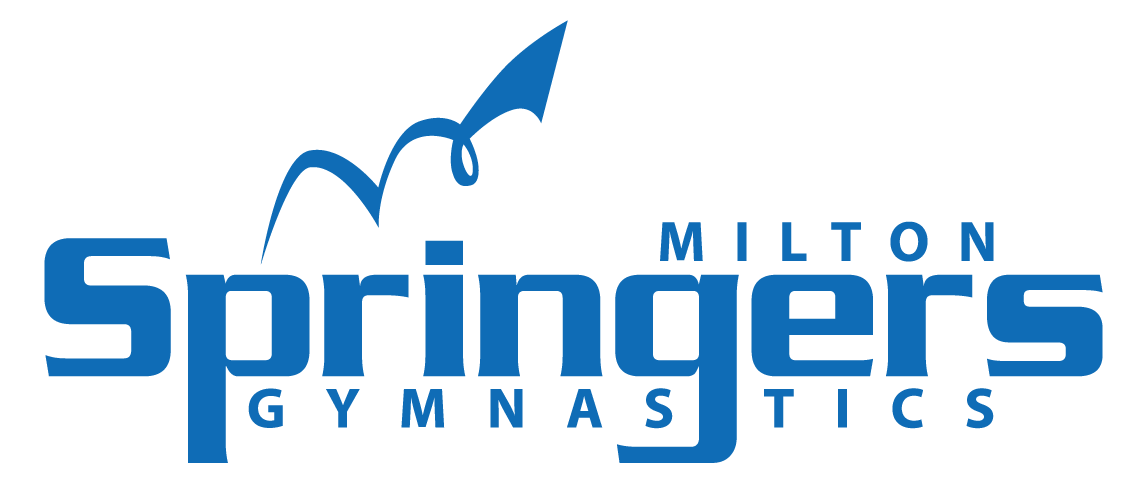 Winter Camp
Milton Springers is hosts a "Holiday Camp" December 21st, 22nd, 28th, 29th, 30th. The camp will be for children aged 6 -12 years old, and runs 8:30-3:45 pm. Registration will open November 4, 2021, at 9:00am online only.
$60.00 per day/camper
**Before/after care available not available at this time**
Gymnasts are required to bring a nutritious lunch and 2 healthy snacks. Please ensure that all lunches/snacks are nut-free as we have athletes and staff with life-threatening allergies. Water bottles are not necessary as we have 2 water fountains on site. Gymnasts under the age of 6 years of age are asked to bring an extra set of clothes please "just in case"...
Camp activities include structured gymnastics and trampoline instruction, crafts, and lots of fun games in the gym!
If the day that you are interested in is full, please put yourself on the wait list. Depending on Coach availability, we may be able to add additional spaces.
Refund/Cancellation Policy- There is a $10 cancellation fee if you withdraw at least one week prior to your camp week beginning. Less than 1 week before the camp, up to 24 hours prior to the camp 50% of the camp fee is refundable. Cancellations made less than 24 hrs prior to the day will not be refunded.
Please call the office at 905-878-5030 if you have any questions.