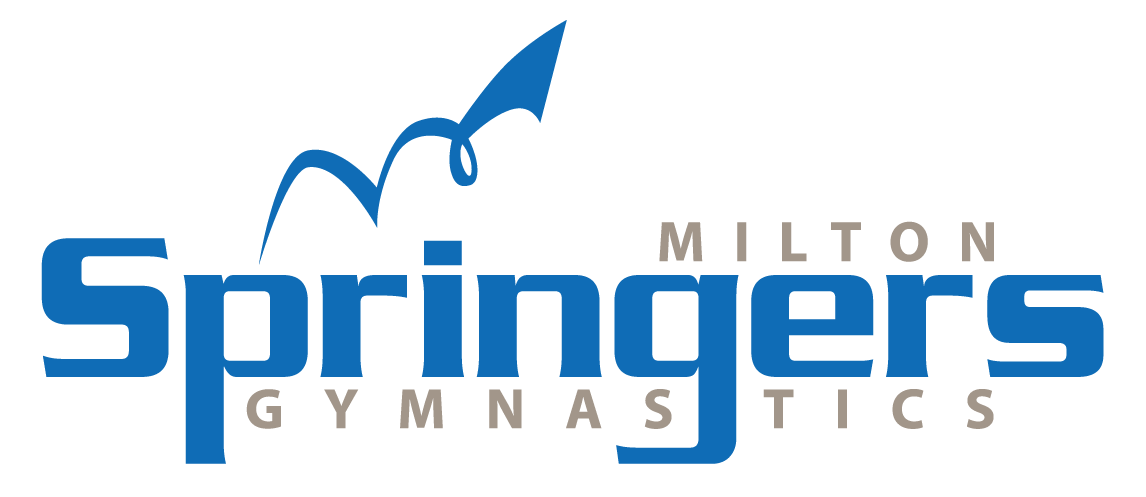 Winter Session Registration Opens November 8 @ 7:00 am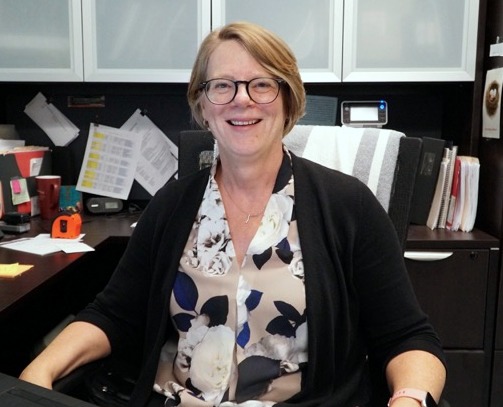 Linda Massel
GENERAL MANAGER
Linda has over 20 yrs of continuous involvement at Milton Springers as competitive coach, parent of provincial gymnast, club board member, office administrator and now the club's General Manager since 2011.
Linda's positive experience as a high school gymnast in the K-W area led her to a lifelong involvement in the sport. She is a Level 2 NCCP certified artistic gymnastics coach, Level 1 certified trampoline coach as well as First aid and Risk Management certified. Her educational back ground includes a Travel & Tourism Diploma with work experience as office manager and bookkeeper. She has achieved a Business Management Fundamentals Certificate from University of Toronto. Linda's objective is to create a team based, positive atmosphere that includes both the Board of Directors and staff working together to set goals and direction for the club that reflect its mission and vision, and contribute to the club's overall success as a community based organization. Outside of gymnastics she enjoys spending time with family, curling, skiing, golfing and traveling!
Linda was the recipient of the Gymnastics Ontario Service Award in October 2018, for her many years of service to Milton Springers, Gymnastics Ontario and to the sport of gymnastics. Congratulations Linda!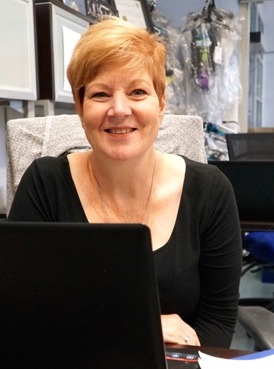 Cheryl Keegan
LEAD OFFICE ADMINISTRATOR
Cheryl has been involved with Milton Springers since 2007 as parent of a provincial level gymnast, working with fundraising and event coordination. She began working as an employee in November 2010 and has loved every minute of it! Her educational background in social service and work experience with Community Living as well as in retail environments has helped her to develop a true appreciation for great customer service.
Gymnastics Foundations Coaching Certification
First Aid/CPR Certified
Risk Management Certified
JHSC Management Representative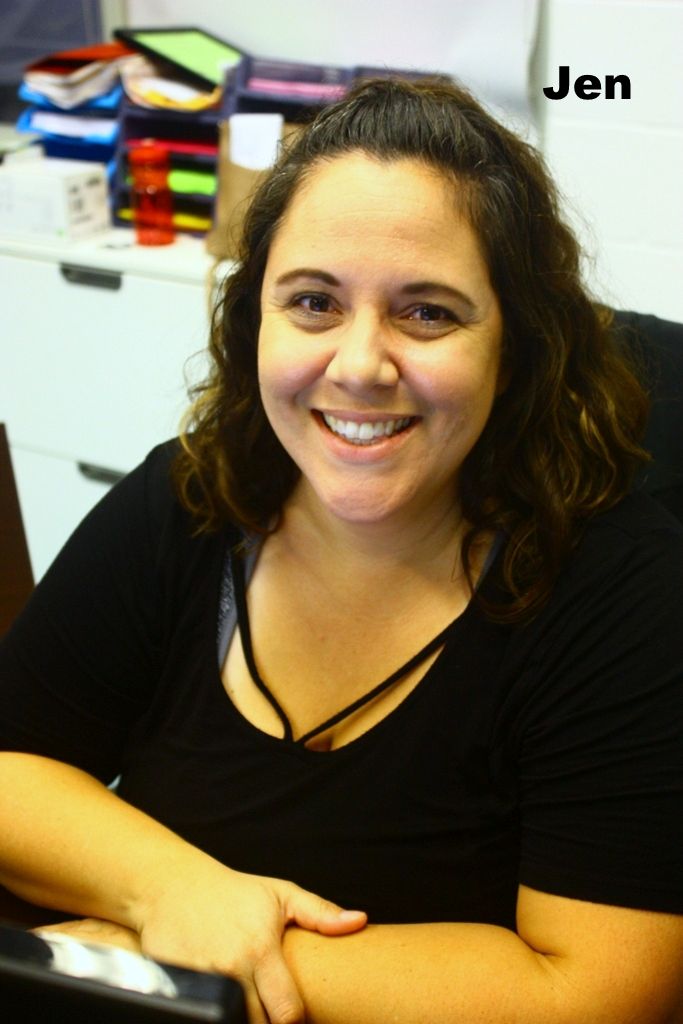 Jen Adamo
OFFICE SUPPORT/PARTICIPATION POINTS COORINDATOR
Jen joined the Springers staff in fall 2013. She is no stranger to Springers though, with parent involvement since 2008 as a parent of a recreational participant who is now a retired provincial gymnast. Jen understands the commitment required for competitive gymnastics, having been a competitive figure skater herself. She has acted as co-director of the club's invitational competition Springer Challenge and now assists with registration coordination in the office as well as updating our social media and just plain keeping everything organized! While she loves her job, her true passion is her family and being a mom to two beautiful amazing girls!
Communications, Website and Registration Administrator
Competitive Participation Points Coordinator
Gymnastics Foundations Coaching Certification
First Aid/CPR Certified
Risk Management Certified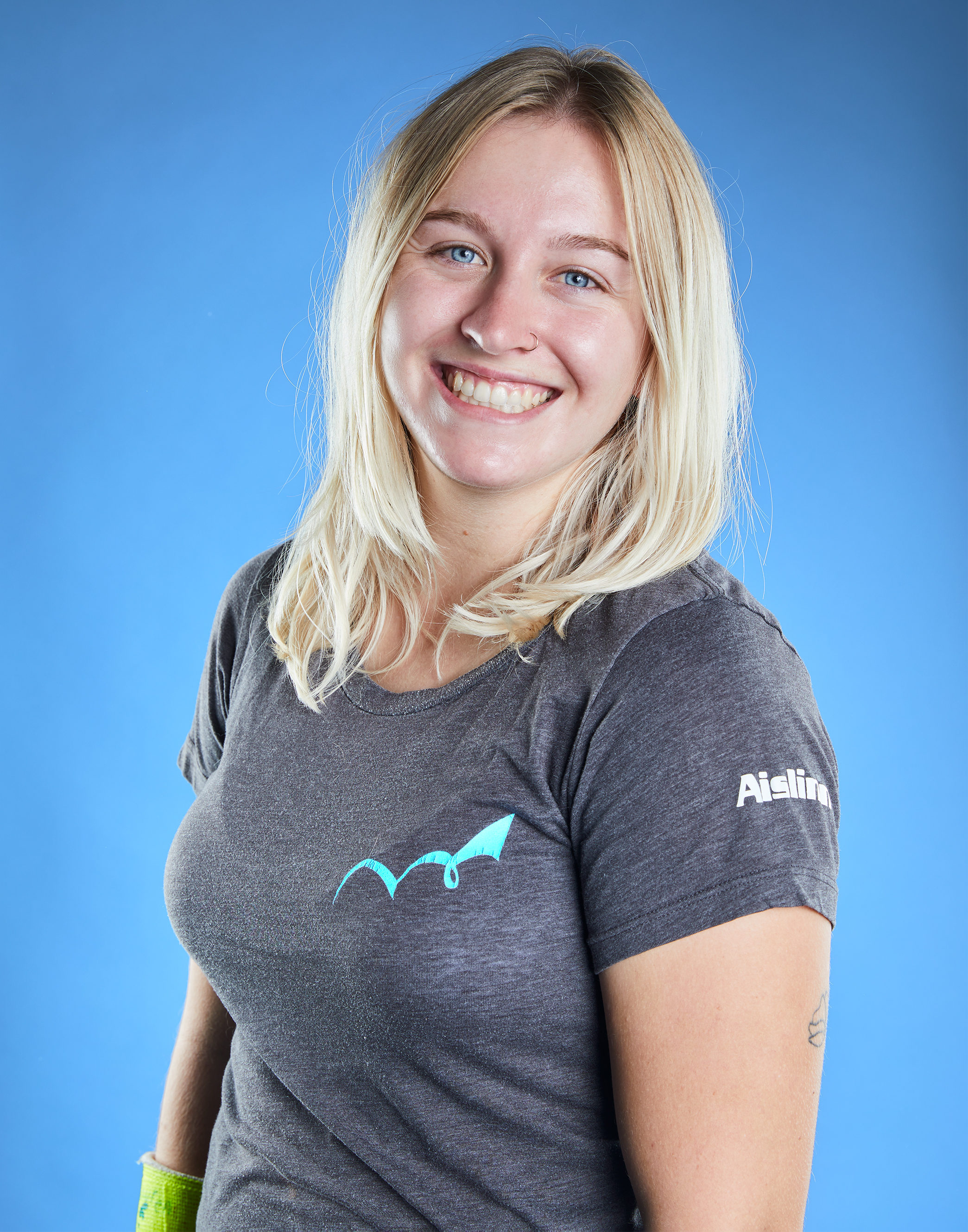 Aislinn Martin
RECREATION PROGRAM DIRECTOR
Aislinn began coaching at Milton Springers in January of 2014, and has recently took on the role as our Recreational Program Director. Aislinn has grown with Springers from a young age, being a competitive gymnast, to then coaching a variety of classes in the recreational program. Aislinn prides herself in coaching based on individual needs and goals. In the gym, Aislinn spends her time supporting and building the recreational program, mentoring the recreational coaches, as well as coordinating the Stepping Stones program; a program tailored to athletes with exceptionalities/special needs.
Aislinn's educational background includes holding an advanced diploma in Child and Youth Work from Sheridan College as well as a post-graduate certificate in Autism and Behavioral Science from Mohawk College.
Level 2 Women's Artistic Coaching Certification
Level 1 Trampoline Certification
First Aid/CPR Certified
Risk Management Certified
Child and Youth Work Diploma
Autism and Behavioral Science Certification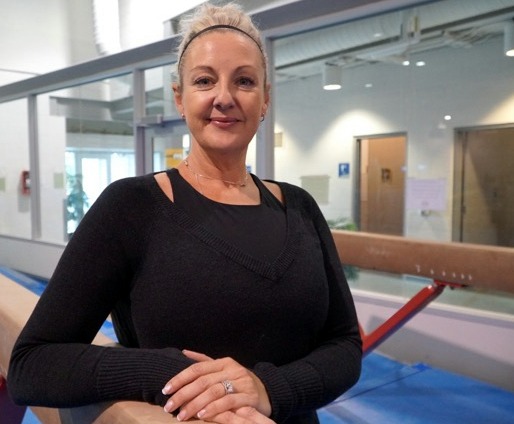 Krista Johnsen
COMPETITIVE PROGRAM DIRECTOR
Krista has been a Springer Competitive Coach since 2008 and is now our Competitive Program Director. A former competitive gymnast from the Sudbury area, Krista has an encouraging, positive approach to teaching gymnastics and a true desire to keep athletes involved and enjoying the sport. This dedication has helped to develop and expand our competitive program to include multiple levels with a "Sky is the Limit" approach.
Krista's vision is to develop young athletes to become the most successful gymnast they can be in a "Firm but Fair" atmosphere and then encourage them to become an even greater role model. Krista has been recently certified as a Sports Psychology Coach.
Krista's experience and certifications include:
Level 3 NCCP Certified Artistic Gymnastics Coach
Level 1 Certified Trampoline Coach
First Aid, CPR and Risk Management
25+ years of coaching experience
Hotel and Restaurant Management
"High Five" Train the Trainer Certificate
Certified Sports Psychology Coach