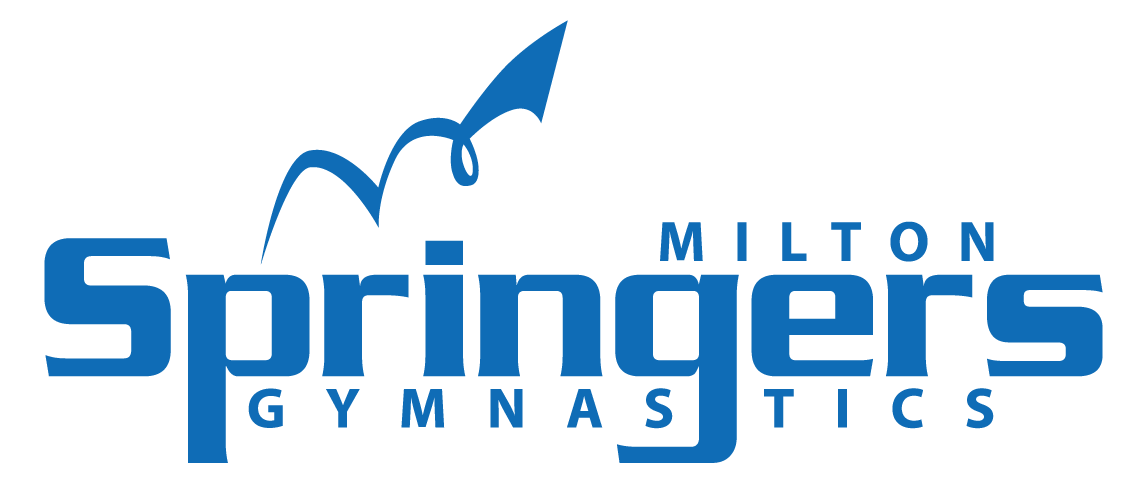 Milton Springers COVID-19 Response
Milton Springers is fully committed to providing a safe return for all our members to gymnastics.
We have worked diligently to create, and have implemented safety and cleaning protocols in line with Gymnastics Ontario, and Ontario Health guidelines. We want our members to feel safe, confident and comfortable returning to the gym.
We've modified a few things in our program and registration as we navigate government mandates and Gymnastics Ontario requirements to ensure the safety of all our members and staff.
Milton Springers is currently operating at a limited capacity to help protect our younger athletes who are not able to be vaccinated yet.. Please read the information via our links below to familiarize yourself on our COVID-19 policies that are in place.
Milton Springers COVID Safety Plan
Updated September 2021
Recreational Parent Information
Updated January 2022
Updated January 2022
ARRIVAL & EXIT PROCEDURES
(video walkthrough with Coach Aislinn)
----
PRE-SCREENING LINK - RECREATIONAL CLASSES
PRE-SCREENING LINK - COMPETITIVE
PRE-SCREENING LINK - STAFF
SPRINGERS COVID RETURN TO GYM PLAN