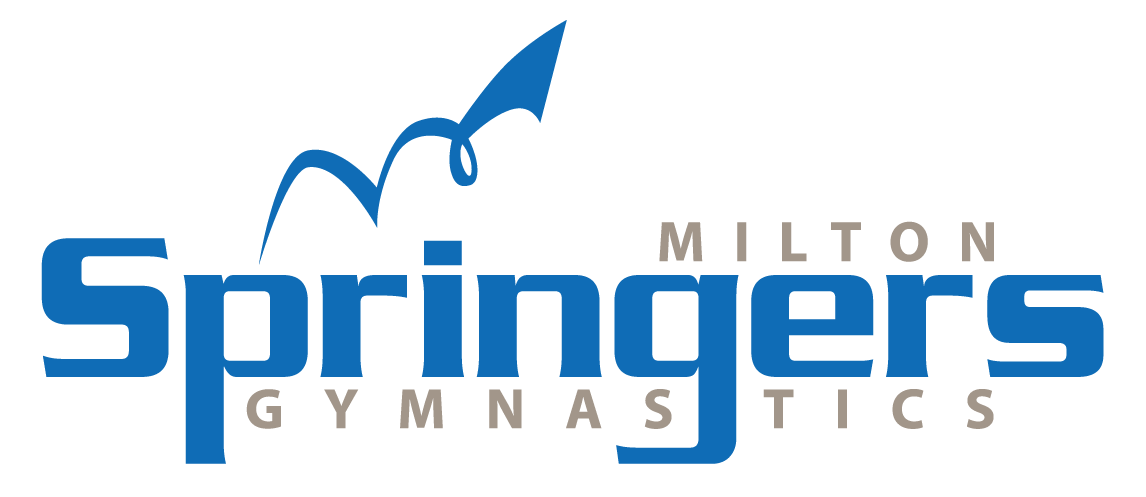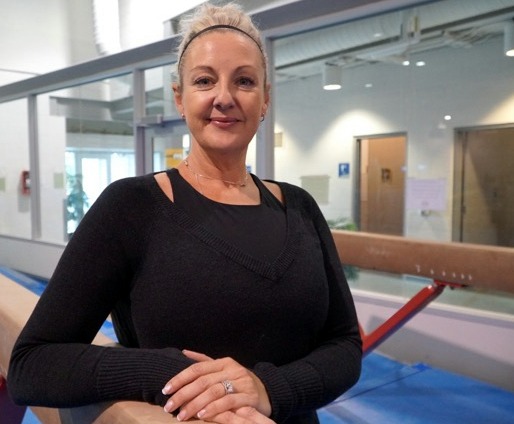 Krista Johnsen
COMPETITIVE PROGRAM DIRECTOR
Krista has been a Springer Competitive Coach since 2008 and is now our Competitive Program Director, overseeing our competitive program. A former gymnast from the Sudbury area, Krista has an encouraging, positive approach to teaching gymnastics and a true desire to keep athletes involved and enjoying the sport. This dedication has helped to develop and expand our competitive program to include multiple levels with a "Sky is the Limit" approach.
Krista's vision is to develop young athletes to become the most successful gymnast they can be in a "Firm but Fair" atmosphere and then encourage them to become an even greater role model. Krista has been recently certified as a Sports Psychology Coach.
Krista's experience and certifications include:
Level 3 NCCP Certified Women's Artistic Gymnastics Coach
Level 1 Certified Trampoline Coach
First Aid, CPR and Risk Management
25+ years of coaching experience
Hotel and Restaurant Management
"High Five" Train the Trainer Certificate
Certified Sports Psychology Coach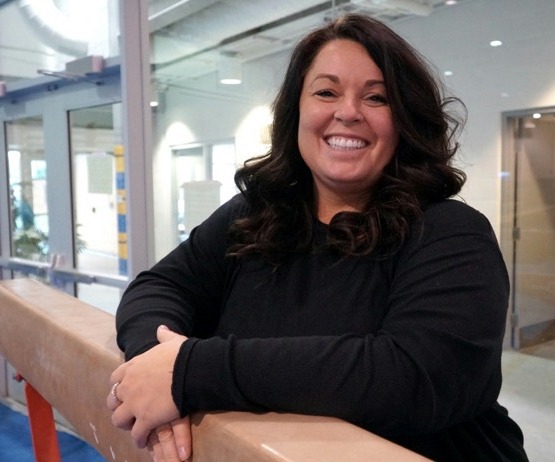 Tammie Gray
COMPETITIVE TEAM COACH
Tammie is a graduate of the Elite Coaching program at Seneca College and is a certified Level 3 coach. She has been coaching gymnastics for over 32 years in the GTA area. Tammie has experience working with both provincial and national level athletes. She enjoys coaching all four apparatus and has produced several gold medal winning floor routines over the course of her career. One of her proudest and most memorable gymnastics moments to date was the day one of her optional level athletes received a perfect 10 for her beam routine at a qualifier! Her athlete had tears in her eyes and exclaimed "I did it? I didn't think I could" to which Tammie replied "I always believed you could".
Finding that "belief in yourself" is what Tammie would like all of her athletes to take away from sport. Gymnastics (and life) can sometimes be a struggle, but working with her athletes to build up their resilience and find the motivation and inner belief to get up and try again is a quality that she hopes to nurture in all of them, knowing that this skill will be one that they can rely on throughout their lives beyond gymnastics.
Outside the gym, Tammie is the mother of 2 amazing little girls that keep her very busy! Biking and hiking are favourite pastimes as are spending time at the cottage swimming, fishing or roasting marshmallows.
Level 3 NCCP Women's Artistic Certified
First Aid/CPR Certifed
Risk Management Certified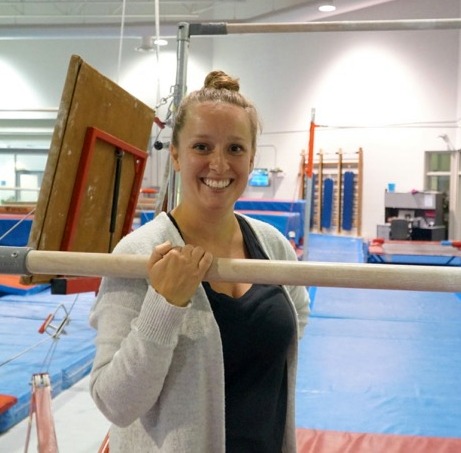 Stephanie Head
COMPETITIVE TEAM COACH
Coach Stephanie holds the distinction of being our longest employed Springer Coach. She is respected and adored by all of our athletes and coaches because of her incredibly strong work ethic, resilience, knowledge and adaptability.
A former high level rhythmic Gymnast, she understands the dedication required to achieve success in this sport, and has acquired an ability to develop this skill within her gymnasts.
She started Coaching for Springers in 2006. Since that time Stephanie has "worn many hats " - from Recreational Supervisor to pre-comp coach to compulsory coach to Optional coach, as well as Assistant Recreation director.
During her time here at Springers Stephanie has continuously increased her coaching certifications and honed in on her appreciation of shaping and technique.
Stephanie has recently adopted a giant fur baby named tanner who keeps her and her Fiance' VERY, VERY busy!!
Level 2 NCCP Women's Artistic Gymnastics Certified
Level 1 NCCP Trampoline Certified
First Aid/CPR Certified
Risk Management Certified
"High Five" coaching seminar
Former Rhythmic Gymnast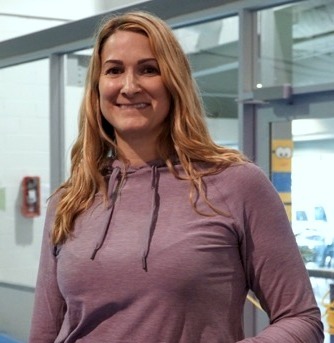 Heather Coffen
COMPULSORY TEAM COACH
Heather started gymnastics as a Springers in 1983 and competed provincially for 6 yrs. She has continued doing gymnastics as an adult and now has been doing gymnastics for 35 years!
It was only natural for her to move into a coaching career. Heather started coaching at Springers in October 2017. She is Foundations Trained, and has completed her Introduction to Competition Training. Heather coaches compulsory and invitational groups and assists with the optional teams.
Heather's coaching goals are to continue growing and learning as a coach and to provide a positive environment where gymnasts can reach their goals, and be the best they can be.
Heather's interests include spending time with her four daughters, working out and gymnastics.
NCCP Foundations Trained
NCCP Introduction to Competition Training
First Aid/CPR Certified
Risk Management Certified
Former Springer Provincial Gymnast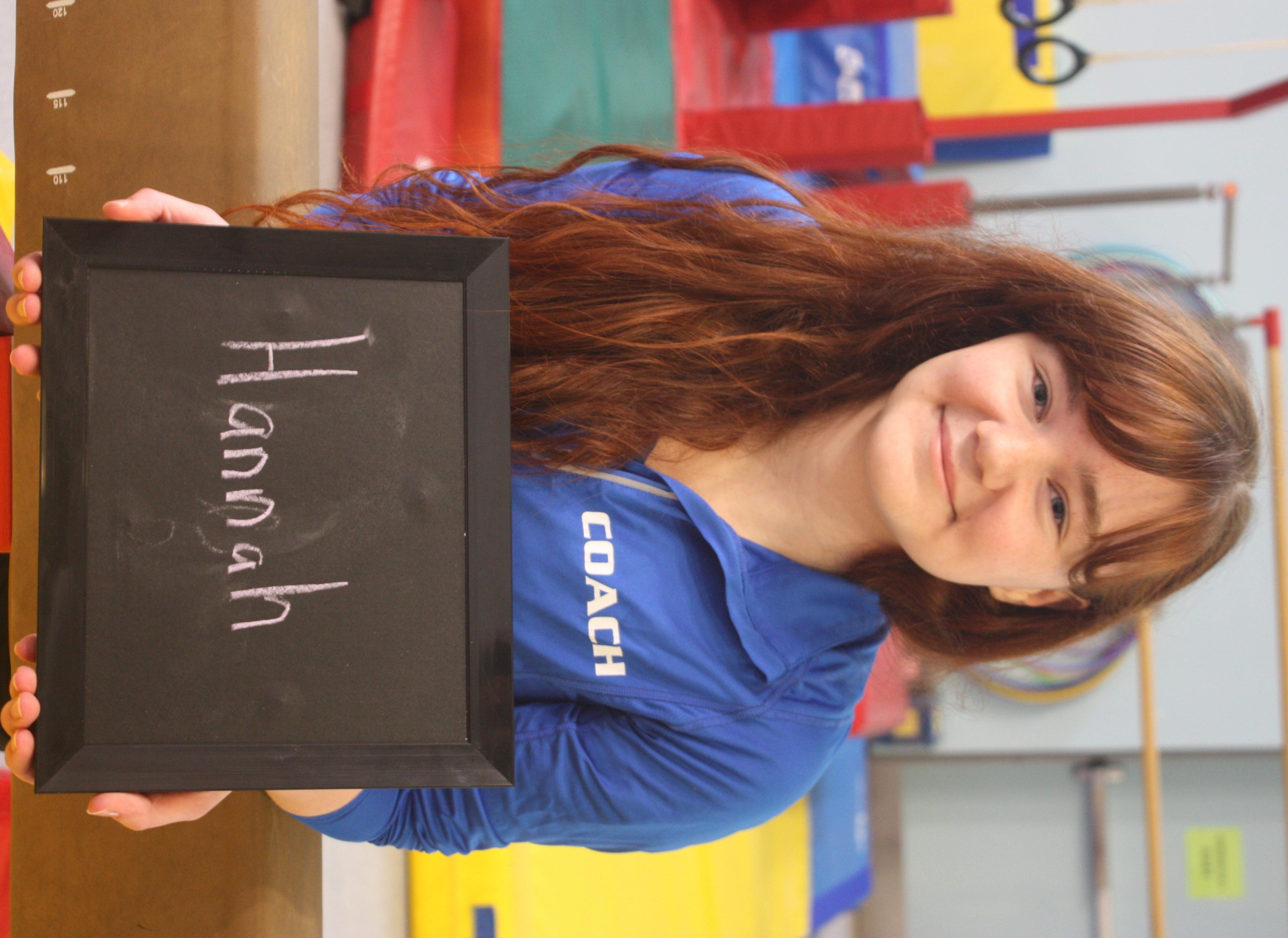 Hannah Morrison
COMPETITIVE TEAM COACH
Coach Hannah has been a dedicated Springer for over a decade!
Hannah began coaching at Springers when she was only 15. Her passion for gymnastics has come full circle, first as a provincial gymnast and then as a recreational coach and now we are fortunate to have her on the Competitive Coaching Team.
Hannah is a certified Level 2 Women's coach as well as a Level 2 trampoline coach.
In her spare time Hannah enjoys hiking, reading and learning Circus Arts.
Level 2 Women's Artistic NCCP Certification
Level 2 Trampoline Certification
First Aid/CPR Certification
Risk Management Certified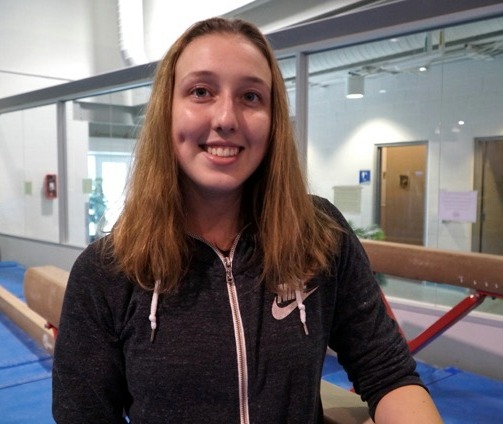 Mia Levstik
COMPETITIVE TEAM COACH
Mia started gymnastics as a Springer in 2008 and competed until 2019. Finishing off her competitive career as a level 7 gymnast. Mia is passionate about gymnastics and has chosen this as her career path.
She is Foundations trained Level 2 certified and coaches our Compulsory and Development groups.
Mia is a positive role model to all young gymnast and well her way of becoming one of Springers best coaches.
Level 2 Certified Artistic Gymnastics Coach
First Aid/CPR Certified
Risk Management Certified
Sport Taping Traine