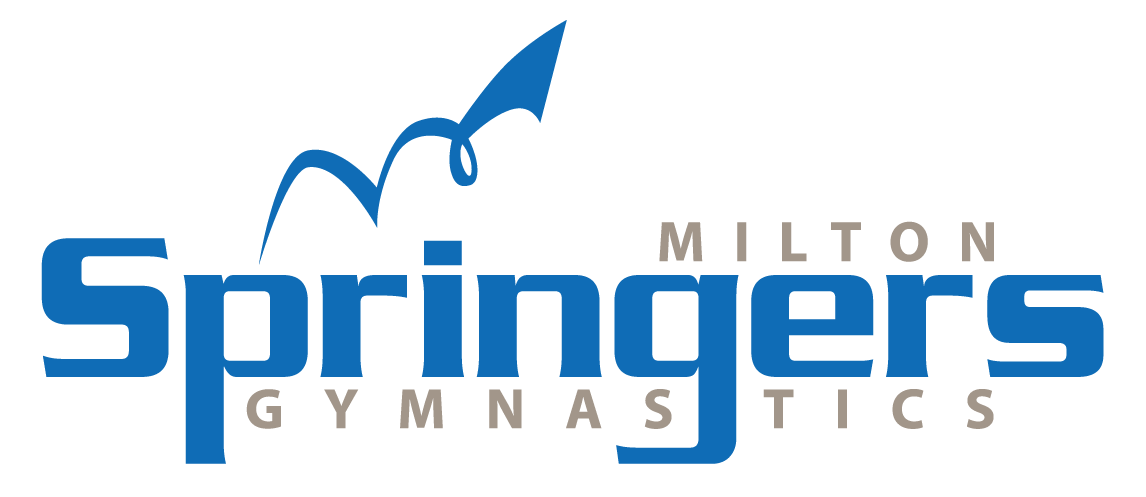 Fall session limited availablity for classes.
Top Content Title
This is an additional section to be able to add content
Trampoline Competitive Team
Milton Springers offers competitive trampoline training for boys and girls ages 9 and up who are enthusiastic about learning the Olympic sport of trampoline. Previous experience is required (recreation trampoline classes or competitive trampoline).
Interclub Trampoline (Level A - B)

: Most gymnasts joining the team begin at the interclub level. These athletes focus on mastering various non-inversion skills between different landing positions (feet, seat, front, and back) as well as basic inversions. These gymnasts train 3.5 - 4 hours per week over 2 practices and attend 3-4 invitational competitions each season.
Provincial/National Trampoline (Levels 1 - 6)

: Provincial and National athletes focus on learning advanced inversion skills including twists and double somersaults. These gymnasts train 5.5-6 hours per week over 3 practices and attend 3 Ontario qualification competitions each year. Athletes who perform in the top of their level can also earn the opportunity to compete in larger competitions such as Provincial Championships and Eastern Canadian Championships (for level 1-4 athletes) or National Canadian Championships (for level 5-6 athletes).
For more information about the program or if you are interested in joining the team please email info@miltonspringers.ca
Bottom Content Title
This is an additional section to be able to add content