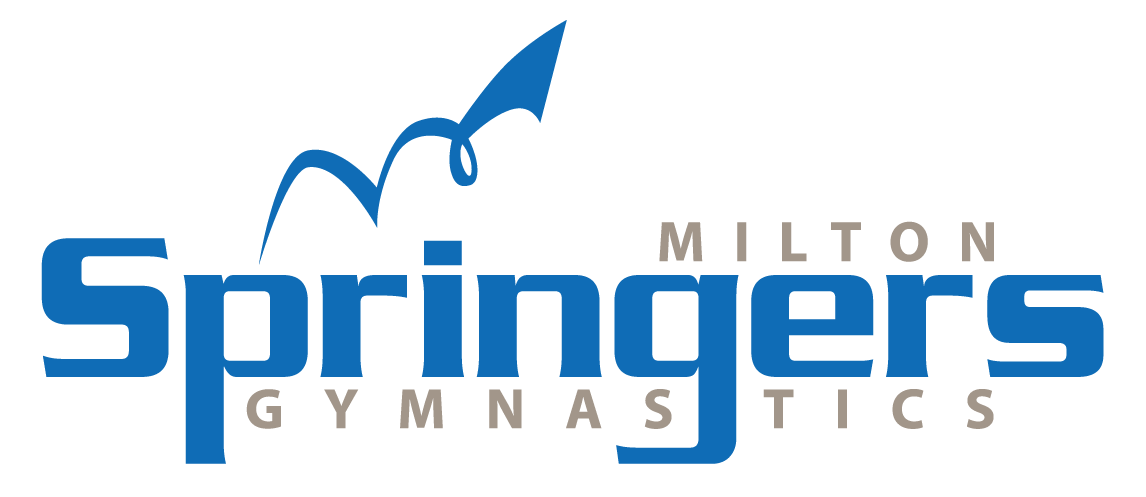 Winter Session Registration Opens November 8 @ 7:00 am

Celebrate Your Child's Birthday at Springers!!
Milton Springers offers Birthday Parties for children turning 5 & up, on Sundays from 1:45pm-3:15pm, and 3:30-5:00pm.
The price is $220 for the party which includes 14 children (Including the birthday child). Younger (under 4) siblings/family of the birthday child may attend, but must be accompanied by a parent at all times in the gym, and stay with the group at all times. They will also be counted as one of the 14 attendees.
The gym time is 45 minutes, then 45 minutes in the party room (we can not alter the times in the gym/room). Springers provides the facility and coaches, parents provide food, decorations etc...We require a $100.00 deposit at the time of booking. We provide invitations which are also consent waivers to be submitted on the party day (we have extras here in case someone forgets). We can also provide a sign in sheet for Parents if that is preferred. Cancellations must be made 4 weeks prior to the party for deposit refund (minus a $10 administration refund fee.) Deposit is non-refundable if cancellation is made less than 4 weeks prior to party.
Spaces fill very quickly, so we recommend that you book your birthday party at least 3 months in advance. Please note: Birthday parties are not offered in the summer (July and August), long weekends, holidays, or during club events (i.e competitions).
For more information, or to inquire about booking a party please contact the office at 905-878-5030.