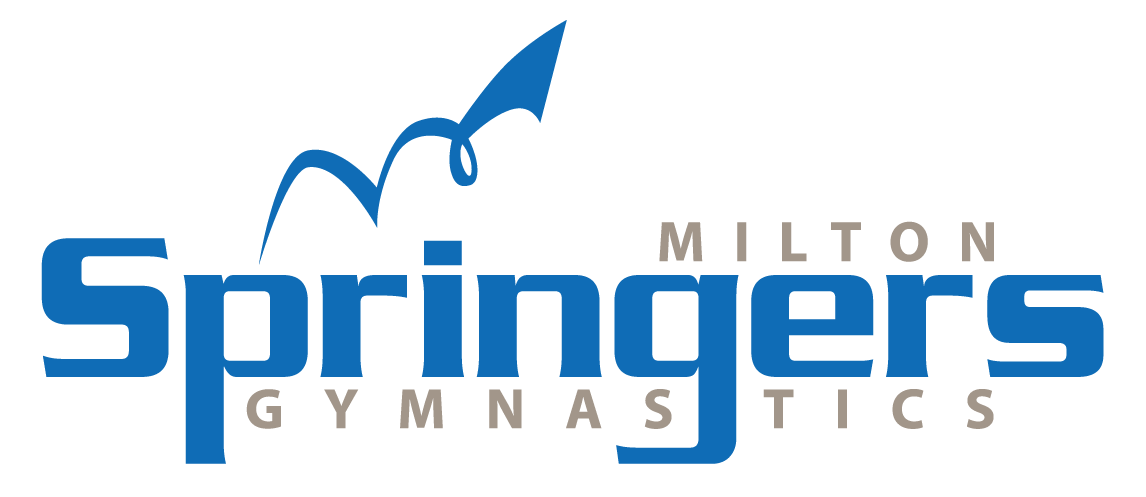 Interested in Purchasing some Springer Swag?
Visit our Online Swag Store HERE
Top Content Title
This is an additional section to be able to add content
Stepping Stones ~ Please email for information.
Milton Springers offers a special needs program designed for children 5 years of age and older with Autism, Down Syndrome and other learning or developmental needs. Your child will be paired with a trained coach and given the opportunity to explore body awareness; be active and achieve personal goals. An action plan is created in collaboration with the coach to help your child reach their goals! Stepping Stones is a 1:1 program with goals of integrating your child into classes that best suit their needs.

Registration Process
Initial Gym Visit ~ A gym visit generally takes 15-20 minutes. Your child will be invited into our gym to explore and work one on one with a coach to determine what they will need to succeed in our program, such as goals and needs.

Coach Assignment ~After the gym visit, a coach will be selected for your child. You child's coach is decided based on personality, experience and availability so we can ensure your child's needs are being met and exceeded.

Classes ~ A day and time will be determined for your child's class as they participate in weekly program for the entire session.
End of Session Progress Report
At the end of each session, coaches will complete a progress report that outlines your childs' accomplishments throughout the session as well as goals they worked on with your child. Each progress report is individualized for your child and we encourage families to provide input to their child's program.
Please contact aislinnmartin@miltonspringers.ca for more information including program costs or to book a gym visit.
Bottom Content Title
This is an additional section to be able to add content