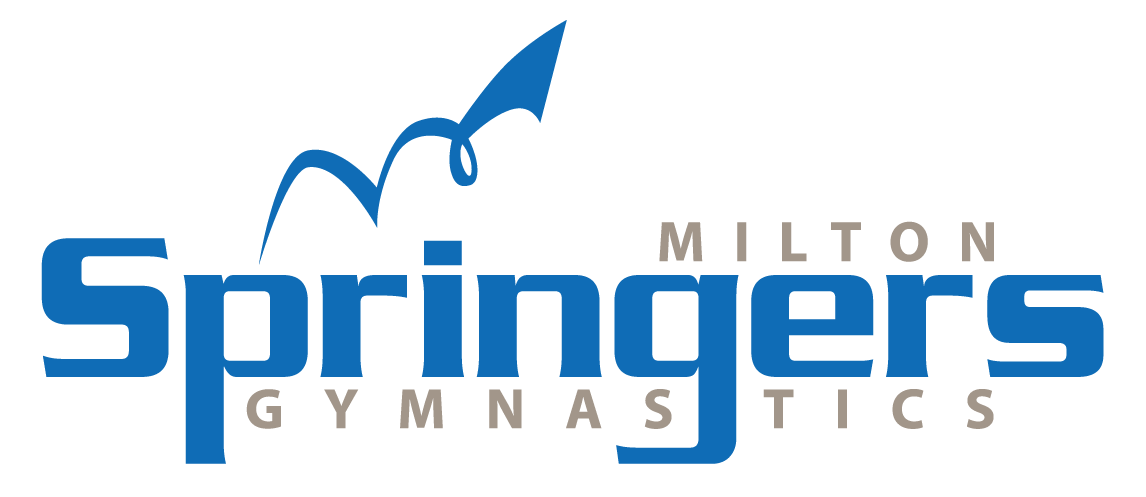 Fall session limited availablity for classes.

Tumbling - All Levels
Age: 7+
Class Length: 55 minutes
Pre-requisites: None
Program Description: This class is for those who are interested in developing their tumbling skills on the floor. We will use the spring floor, tumble track and rod floor and various training equipment to teach foundation skills such as rolls, handstands, cartwheels, round offs, progressions for front/back walkovers. There will also be a conditioning element to improve overall strength and flexibility essential to performing tumbling skills.
What to wear: Springers recommends that girls wear either a bodysuit or leggings/shorts and a t-shirt/tight tank top, and boys a t-shirt and elastics waist shorts or athletic pants. Bodysuits and t-shirts are available for purchase in the office. Please note: Change rooms are temporarily closed, athletes are encouraged to wear their gymnastics clothes under their street clothes) and the Coats & Boots Room are NOT supervised during class times. Please do not bring valuables to the gym). At this time Masks are strongly recommended for all participants and parent viewing classes.
Some levels often take more than one session to accomplish.
We recommend asking your child's coach about their progress prior to registration to ensure they sign up for the correct class.