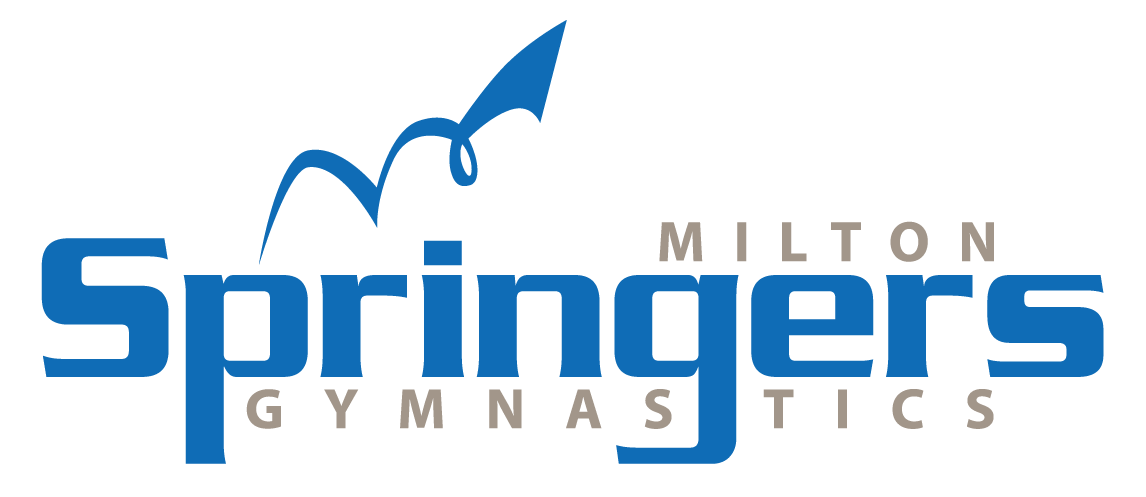 Fall session limited availablity for classes.
Milton Springers Annual Chocolate Fundraiser is BACK!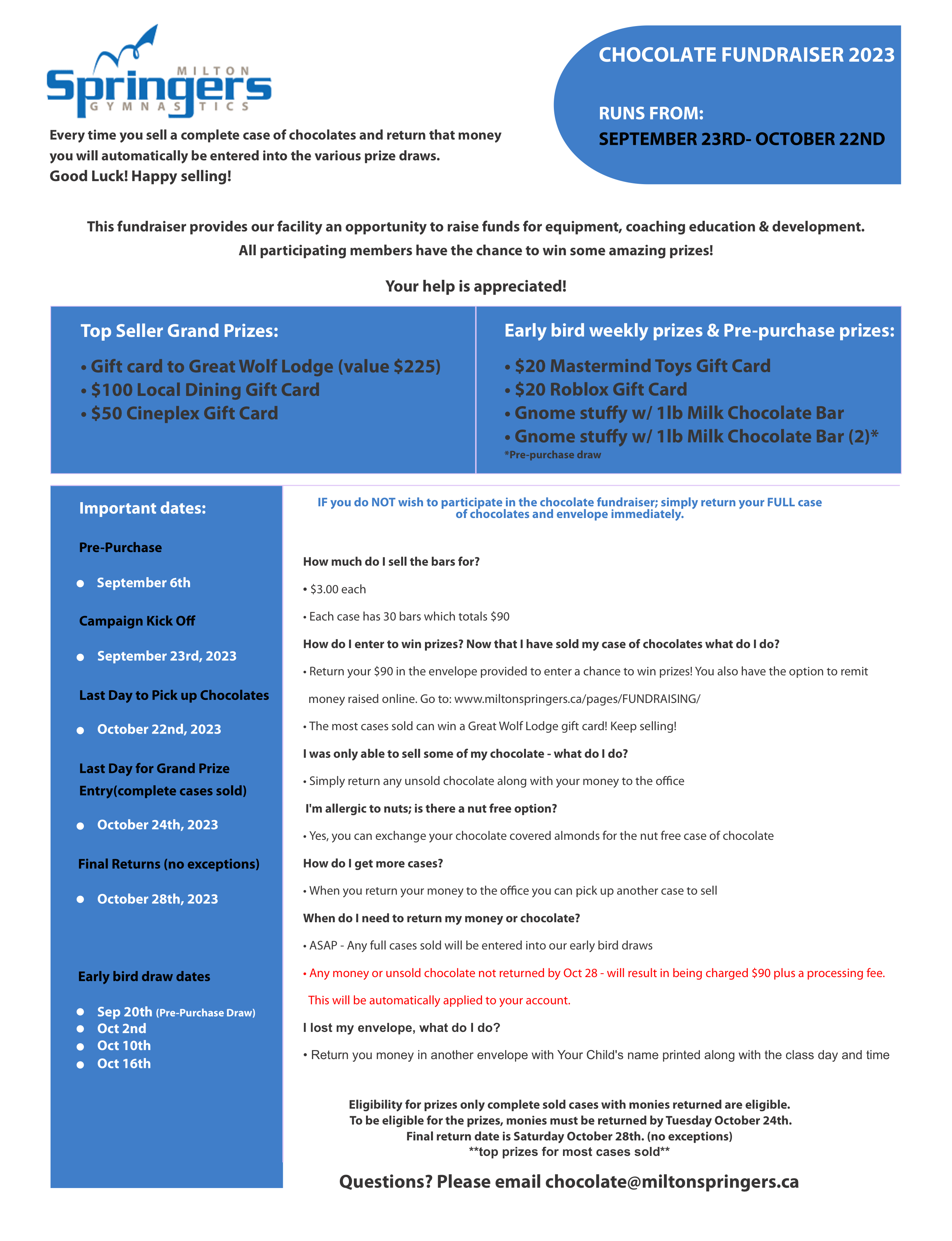 We are so excited to announce the return of our BIGGEST and most popular fundraiser! Our Annual Chocolate Fundraiser will start Saturday, September 23, 2023 and go until October 22, 2023. The money raised is used support our gymnasts by purchasing new equipment, coach training and development and more!
Chocolates will be distributed to all gymnasts at the end of class, if you decide you do not want to participate, simply return them to the returns office! Participation is 100% voluntary! The are 2 options for cases, a Nut-free Assorted Case of Laura Secord chocolates, as well as the Classic World's Finest Chocolate Covered Almonds, a BIG favourite!
If you decide to participate by selling chocolates to friend's, family, co-workers, or neighbours simply bring back the money (and/or any chocolates not sold) to the office. Please make sure your child's first and last name are on the envelope. (Unlabeled envelopes cannot be credited).
To be eligible for the Grand Top Seller prizes (Top 3 will be awarded) all monies for your COMPLETE cases sold, and any leftover chocolates MUST be returned by October 22 2023. Late entries will not be accepted for the Top Seller awards.
Payment for a current box can be paid for online. This cannot be used to pre-order or pre-pay for an additional box of chocolates. Payment can be made online HERE. Additional boxes can be obtained upon the return of money from your first box sold. If you would like to take more than 3 cases at a time, cases MUST be pre-paid for prior to receiving them. Please contact the office to make arrangements for more than 3 cases.
If you have any additional questions, please contact us at 905-878-5030 or email chocolate@miltonspringers.ca